We specialize in overnight service to/from the Golden Horseshoe to North-Eastern U.S.A. and are familiar with the unique requirements of hauling and inspecting meat/food products and clearing bonded shipments.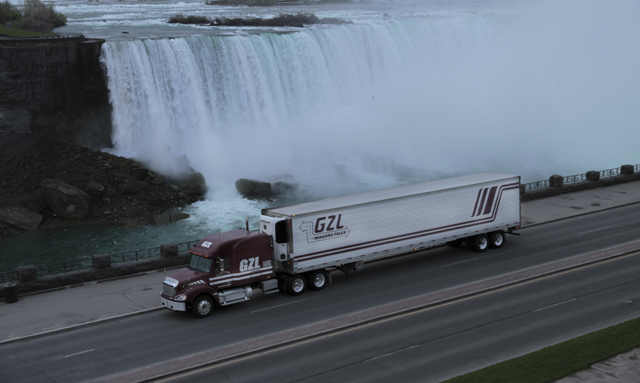 Our equipment is well maintained at our own service facilities and we have a 3 door dock/warehouse to accommodate cross dock and storage situations.We have a unique advantage being located close to the U.S - Canadian border in Niagara Falls, Ontario which allows us to have convenient access to both Canadian and U.S. customs should any border crossing problems arise. We also utilize this location as a transition point between our long distance drivers and our local drivers. This way, we are able to maximize the legal driving time allowed and at the same time expediting your shipments with a well rested driver that can make overnight delivery to almost anywhere within a 500 mile radius.
The continued support of our longtime customers attests to our ability to provide quality transportation and we would be pleased to demonstrate this ability to you.