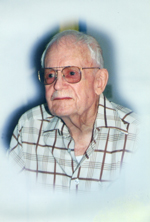 The company was started in 1952 by Gerald Zavitz. He had one tractor and one trailer which he drove himself. Gerald directed the company until 1965 when his son Tim took over, who along with a knowledgeable and dedicated staff of associates, has continued to grow the company from strictly a refrigerated trucking company into also incorporating dry trailers and containers.
Over the past several years, Gerald's grandchildren (Rob & Barry) have become an integral part of the G. Zavitz Ltd. team. Rob began began his career driving for the company and eventually moved into our Dispatch team. He now guides our Operations-Dispatch department. Barry worked as a licensed mechanic in our in-house shop and is now our Fleet Maintenance Manager. So the tradition of "personalized service" is continuing with the Zavitz family and will be for the foreseeable future.
Over the years, many loyal employees and business partners have helped the Zavitz family grow from Gerald's initial lone truck to over 95 trucks presently. The company takes great pride in employing over 100 employees in the Niagara Region.